The Power of Kegels
Posted on
Add Kegels to your Daily Workout for a Healthy Pelvic Floor and Better Sex
With Sexual Health week running from 14-20 September, this month it's all about sexual health. Women's health is such an important topic and where better to start than taking a look at why keeping our vagina and pelvic floor in tip top shape is so important to our health and wellbeing.
Have you ever heard of Kegel exercise? Have you tried them? Are you keen to learn more? We thought we'd do a round up on the tools and toys that can help whip those pelvic floor muscles into shape.
Exercising your vagina and pelvic floor for better sex, really is a 'thing', and if you are not doing it … now is the time to start. It's not all about sex either, Kegel exercises (also known as pelvic floor muscle training) help to strengthen the pelvic floor muscles, which support the uterus, bladder, small intestine and rectum.
According to an article written by Women's Health magazine, "20% of Women Wet Themselves When They Jump, Laugh or Cough." So, it really is a relevant topic to the wellbeing of women, even if it is has been a somewhat 'taboo' one in the past.
Elaine Miller, one of the co-founders of #pelvicroar, a physiotherapist-led pelvic health campaign, spoke to Women's Health magazine about the importance of a healthy pelvic floor and explained the physiology of it perfectly. "If you look at your pelvis, there's a hole at the bottom of it," says Miller. "The pelvic floor, a curve or hammock-shaped muscle, sits across this and, essentially, stops your guts falling out. Whereas most muscles in the body attach bone onto bone, the pelvic floor is largely connected to ligaments – meaning it can drop down during pregnancy and menopause due to changes in hormone levels. And if this happens, leakage can occur."
She also helps highlight the link between the pelvic floor and how it effects our enjoyment when it comes to sex… "An orgasm is, in part, a flicking contraction of the pelvic floor," says Miller. "So, the stronger it is, the more stamina it has, meaning you could enjoy minute-long fanny gallops." Now who is going to say no to that!?
So, now we've established its definitely time to incorporate pelvic floor exercises into our weekly workout routine (every day if you can ladies!), here's how you can, with the help of some of the carefully selected tools and toys we've curated here at Glamour Puss.
Tone up and enjoy private pleasures with the Sensual Kegel Balls Training Set by So Divine (£29.99 RRP)
These discreet Kegel Balls will help strengthen your pelvic floor. Made from silicone and easy to insert, choose from three interchangeable weights to get warmed up and ready to go.
Enjoy sensual sensations while also restoring muscle tone to give you stronger orgasms. It's the kind of workout every girl loves. Wear for 15-30 minutes at least three times per week for an effective kegel work out. Start off with the lightest kegel ball and progress to the heaviest kegel ball for increased sensitivity and orgasm control.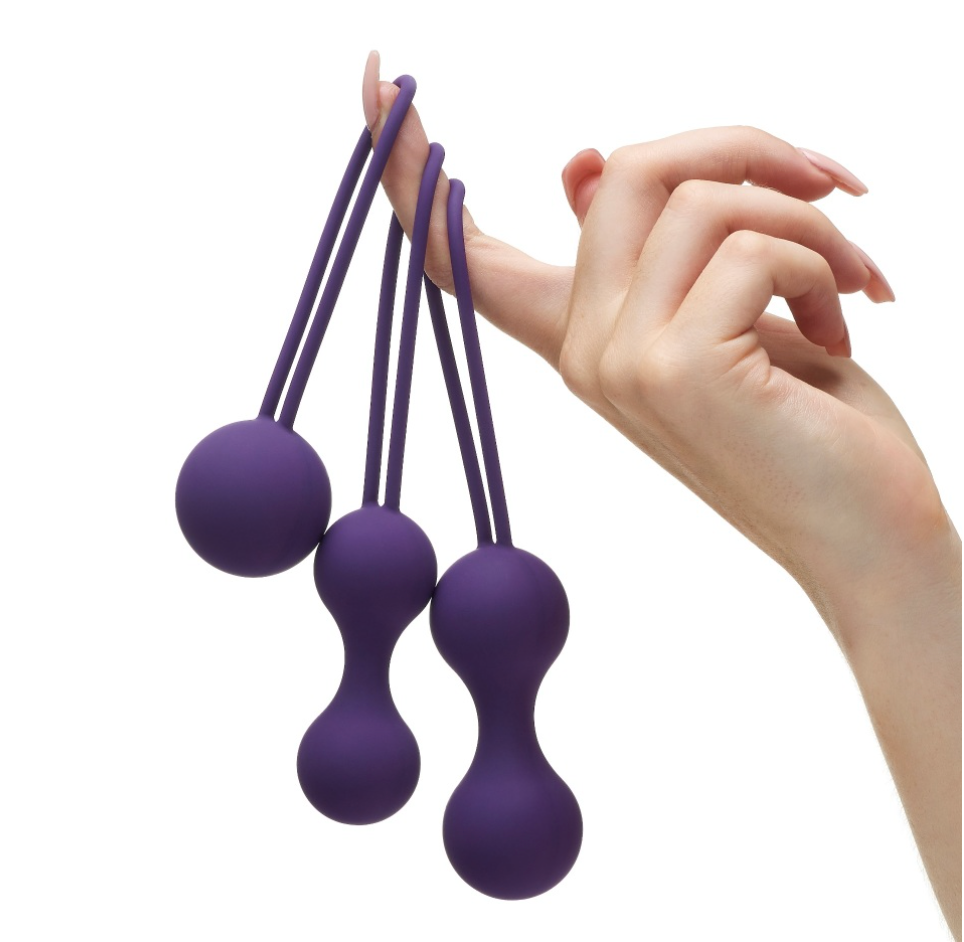 Fancy getting a bit high tech?! Then check out the Gballs² App Kegel Balls by FT London (£89.99 RRP)
Yes, there really is an app for that…meet your virtual personal coach for kegel exercises! Using the Bluetooth on your smartphone, GBalls 2 has 6 comprehensive training courses with a voice guide and daily targets to strengthen and exercise the right pelvic floor muscles. Thanks to ultra-sensitive pressure sensors, you get instant biofeedback. The app tracks your progress and rewards you as you get more advanced. The GBalls 2 can also vibrate without the app, is 100% waterproof and rechargeable via USB. What's not to like?!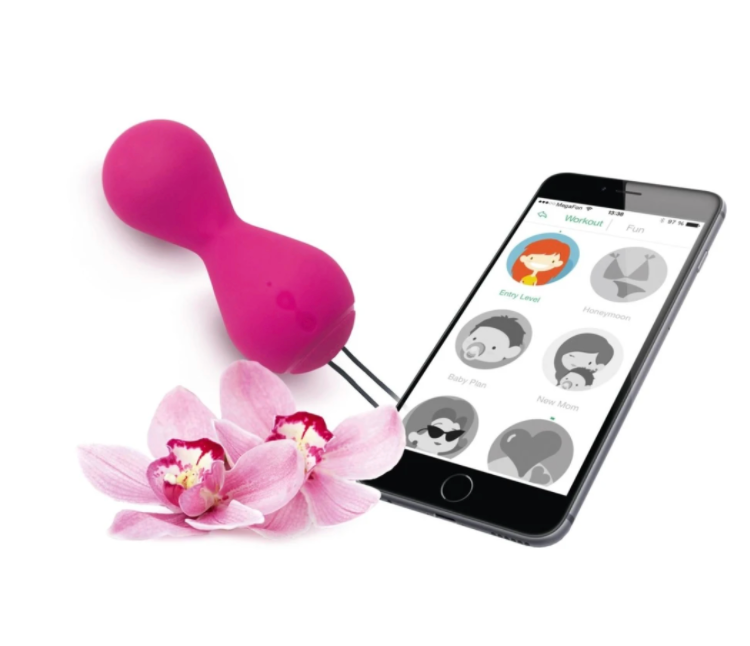 Best get squeezing ladies!
You can thank us later ;)
---
Note: As with all our tools and toys we suggest using water-based lubricant and cleaning before and after each use with a sex toy cleaner.
Safety Note: This article is for informational purposes only, even if and to the extent that it features the advice of physicians and medical practitioners. This article is not, nor is it intended to be, a substitute for professional medical advice, diagnosis, or treatment and should never be relied upon for specific medical advice. Please consult your Doctor before attempting any exercise regime, especially if you are pregnant or have recently given birth.