Did some Bunny say it was Easter?
Posted on
Want to add a little sexy fun to the Easter bank holiday this year?
Then take a look at these fun finds and you'll be sure to be bouncing your way straight to the bedroom ;)
Sweet like chocolate?
Explore your sexy playful side with this super cute, baby pink bunny outfit. Perfect for a fun evening of role-play, this Pink Bunny Costume by Obsessive (RRP £44.99) is guaranteed to deliver a 'hoppy' ending! The outfit includes a gorgeous pink lace-up corset, panties with a bunny tail, garters and fishnet stockings, and a bunny head band to really add some fun.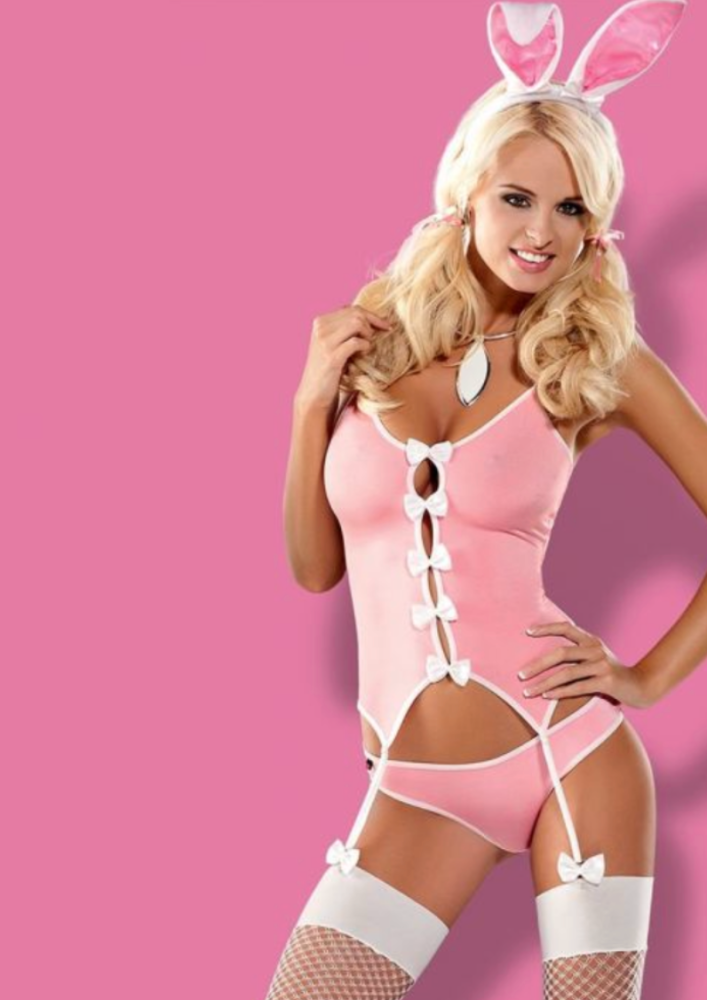 Or if you are feeling a little naughty, then this is a bunny costume of the darker, more mysterious type.
Step into this wicked bunny outfit and arouse your deepest, darkest fantasies. A show-stopping, 2-in-1, high gloss mask and rabbit ears combo in black, with killer detachable suspenders, adjustable garter straps and feisty mesh stockings. Accessorised with a black ribbon choker and matching bow garter detail to those on the garters, this classic black, figure-hugging outfit will make some bunny very happy! Black Bunny Costume by Obsessive (RRP £58.99).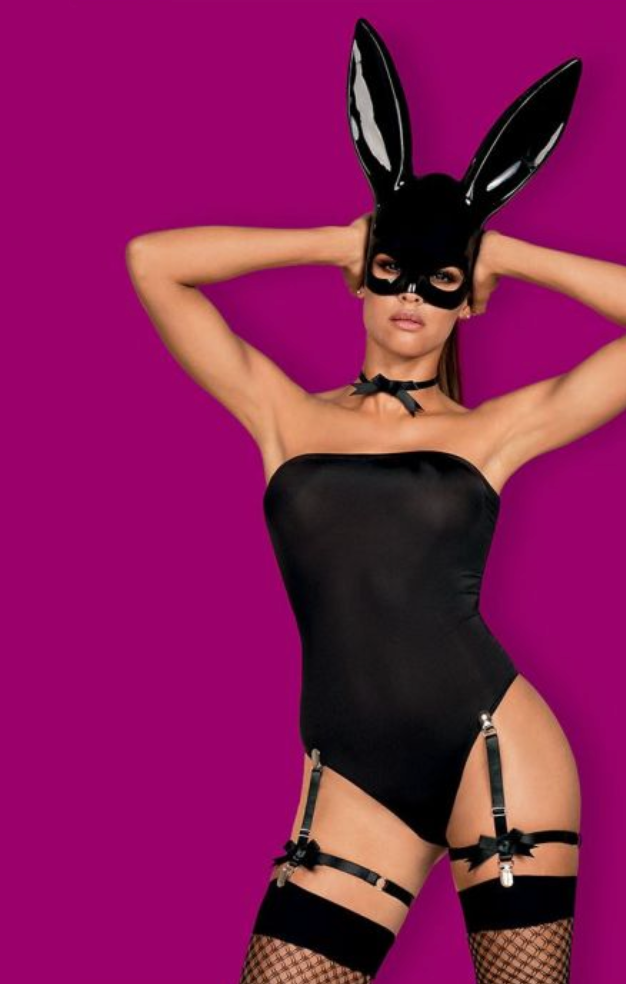 Embrace sexy playful fun this Easter - ENJOY!